About this Native American Stone Medicine Course ...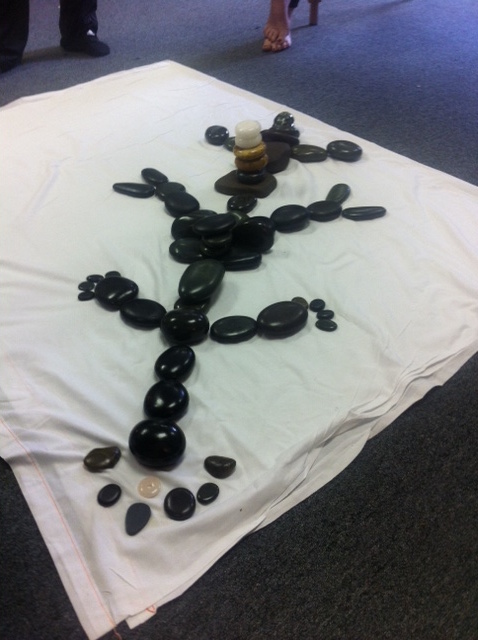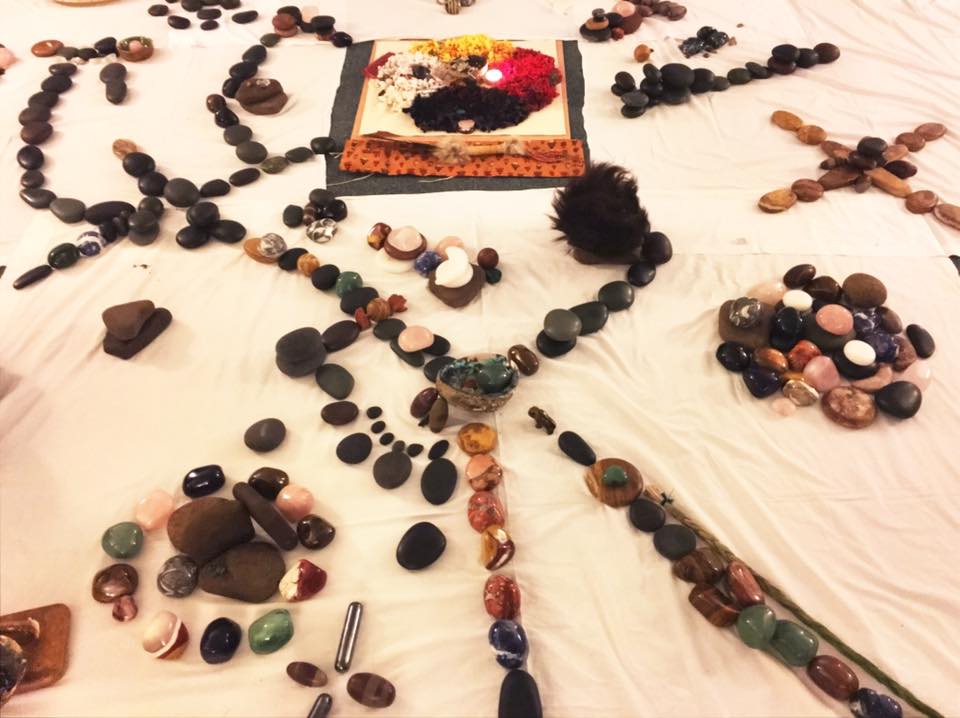 This two-day course is a pre-requisite for the more advanced Native American stone classes.
Over 10,000 years ago, the ancestors of Native American tribes began offering stones to the body for wellness. Stone Medicine introduces these ancient traditions using heated and chilled stones, gem and crystal stones, and various animal 'medicines' (energies). In ancient times, the hot stones were gathered from sunny river banks and ocean shores. The sun heated basalt was used to soften muscle tissue in combination with the water cooled stones, collected from the river, lake or ocean to reduce swelling and inflammation.
Stone Medicine involves the application of warm and cold stones on parts of the body as well as their application in the use of a Stone Massage treatment. It benefits in relaxing tissues, loosening and easing tension and pain and aiding the circulatory system.
Stone Massage techniques can be used in conjunction with many other therapies and the course will explore the many other disciplines in which this therapy can be incorporated.

Holly Jaques is the only UK qualified Stone Medicine lecturer, having trained during her time spent with the Lakota tribe in America. This makes the London School of Massage the only school in the UK offering this unique traditional treatment.
What will I Learn on this Stone Medicine Course ...

This course will systematically guide the student through the theory and practice of the traditional Hot Stone Massage - Native American Stone Medicine and emonstrate a full body routine which can easily be adapted into your current massage techniques.

Some of the topics covered in this course are:

Where to place the specific stones

Specific Hot & Cold Stone massage routine

Contraindications to Hot & Cold Stone Massage


Use of specific stones to carry out the massage
Using various temperatures, specific pressure and vibrations to relieve stress, stimulate circulation, remove inflammation, alleviate pain, enhance the immune system, aid detoxification, improve lymphatic drainage, reduce swelling and enhance over-all health. Stone Medicine is one of the most profound stone massage treatments available today.
This class will also allow you to participate in re-enactments of ancient ceremonies while hearing legends and stories from the first "Stone Walkers". Enjoy a renewed confidence and widening perspective on hot and cold stone massage techniques by attending this course based on traditional stone massage. A variety of traditions come to life, including 'Smudge', 'Prayer Tie Offerings', 'Calling the Directions' and, of course, 'Inyan Pejuta' (Stone Medicine).
Ceremony is introduced as a method of connection to Mother Earth in the traditions of the ancestors who first developed this style of wellness. Ceremony is free...it is NEVER for sale. The course fees pay for your education and the presentation costs for the course.
Stone Medicine Course Prerequisites ...

Students must hold an Ofqual accredited Level 3 Diploma in Anatomy, Physiology and Pathology - or equivalent, or higher.
Without an accredited Diploma, you may be able to attend the course, but you will not receive an FHT, CThA or IICT accredited certificate. This may affect your ability to obtain professional insurance.
Without an accredited Diploma you may not be able to join the FHT, CThA, IICT, or other professional body.
When submitting your Student Details form, you must also supply us with copies of your existing accredited qualifications to receive the course certificate. Supplying this information too late may result in your certificate being printed without the FHT, CThA and IICT logos. Additional charges may be incurred to print the correct Certificate.
---
What does accredited mean?
Accredited qualifications are those that are reviewed, recognised and monitored by regulatory bodies in order to make sure that they meet specific criteria and quality standards.
Current UK accrediting bodies are;
Ofqual


SQA

CCEA

DCELLS
You can read more about accredited qualifications here;
http://www.accreditedqualifications.org.uk
---
Overseas Qualifications
If you have arrived in the UK from overseas and have existing qualifications, those qualifications may meet an acceptable standard in the UK. NARIC can provide an official document that states how your international qualifications compare to UK qualifications with a document called a 'Statement of Comparability'.
You can also request an 'English Language Assessment' document, which may help determine your current level of English.
You can read more about NARIC here;
www.naric.org.uk/naric/individuals/
---
If you are unsure of your current course qualifications, please call the office to find out if your current qualifications can count towards this diploma. We will do our best to find out ways in which we can help you to successfully complete this course.